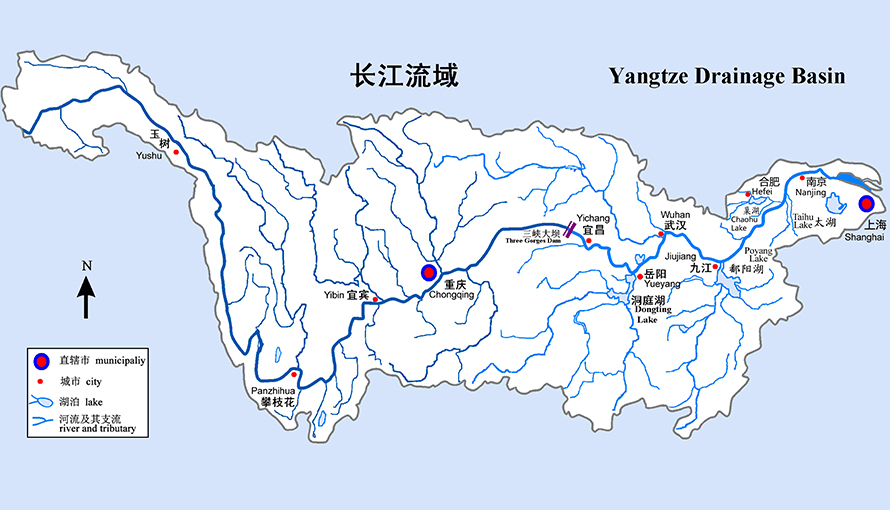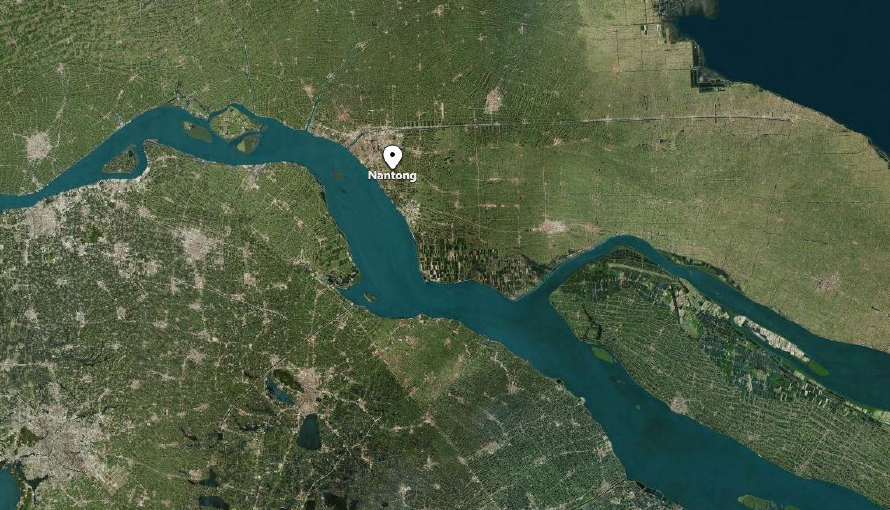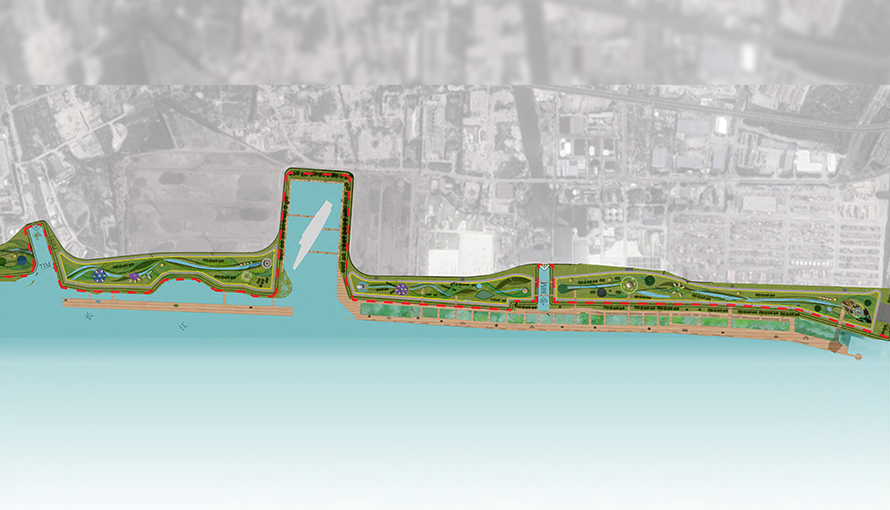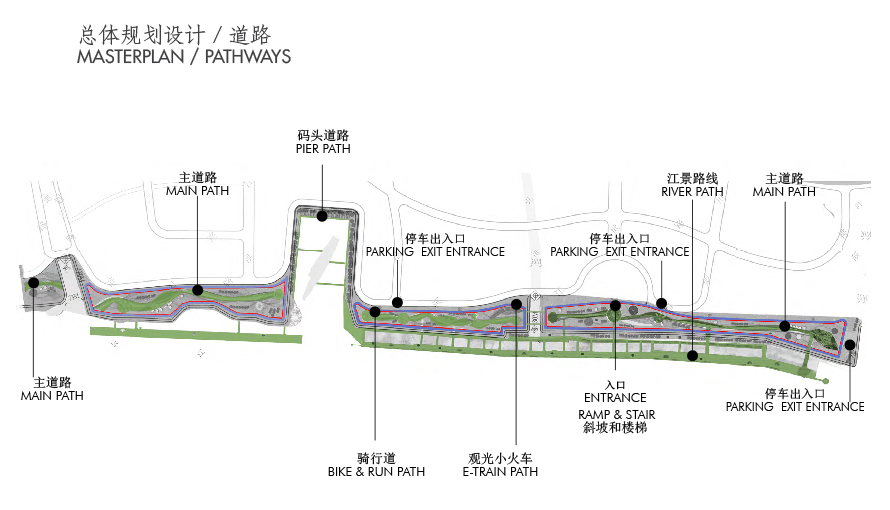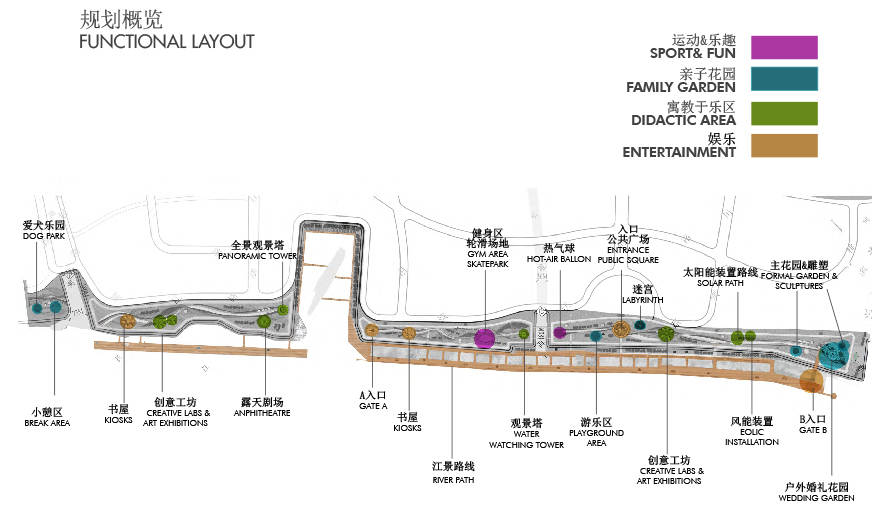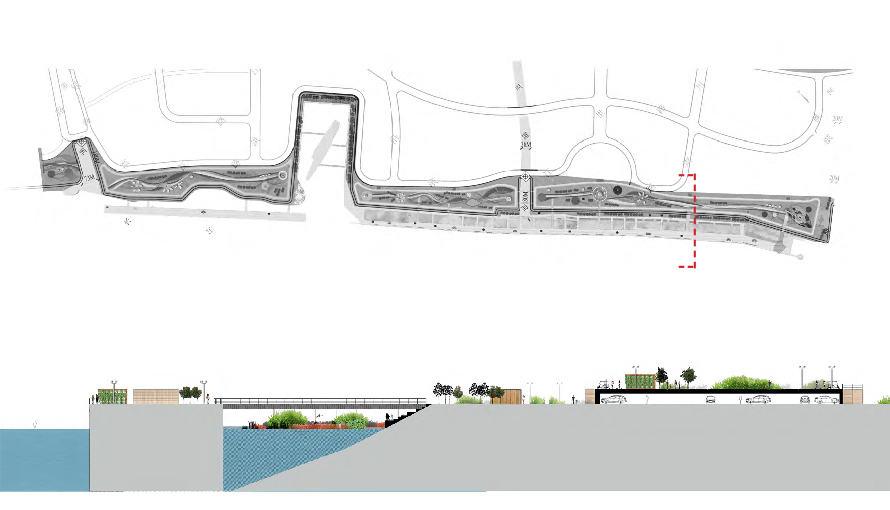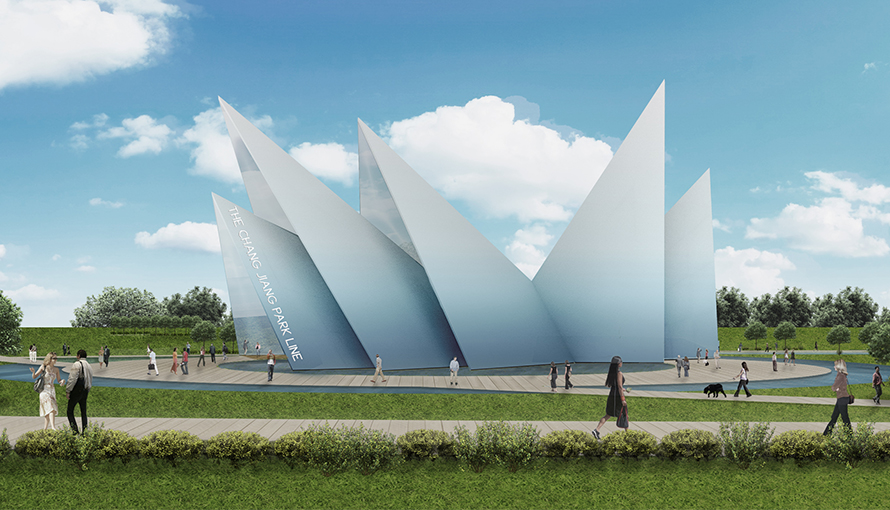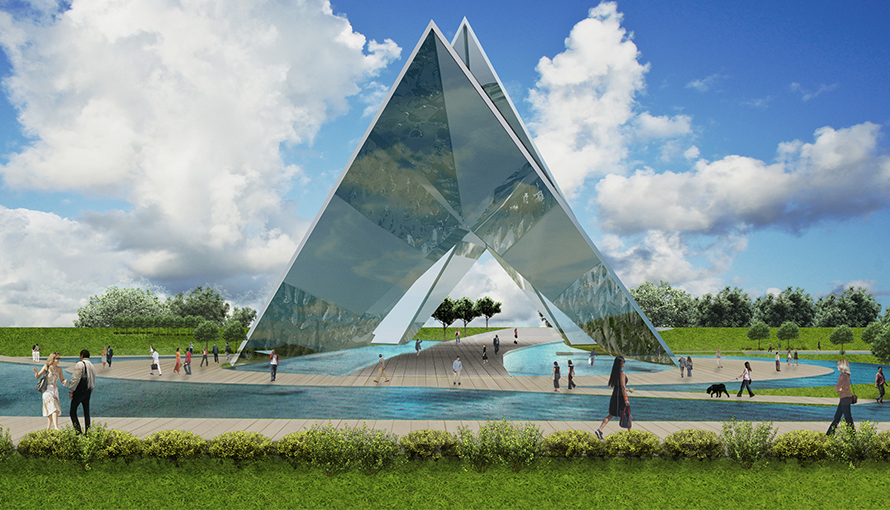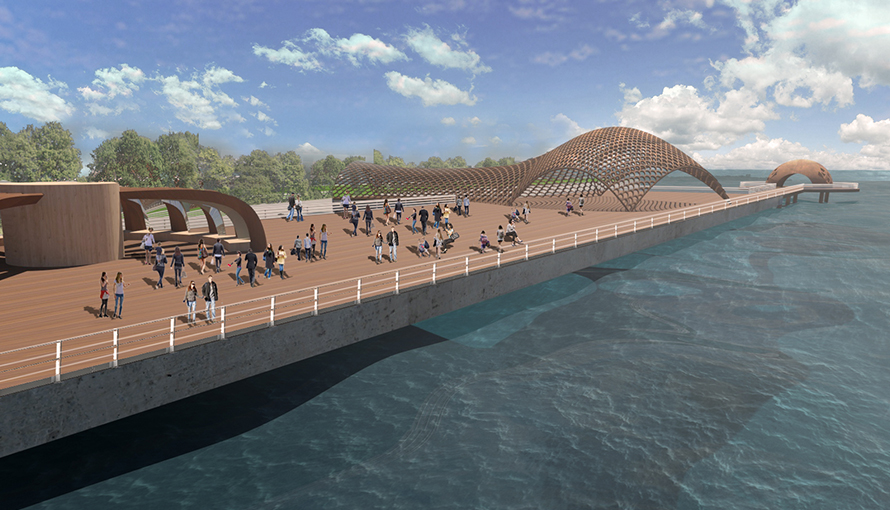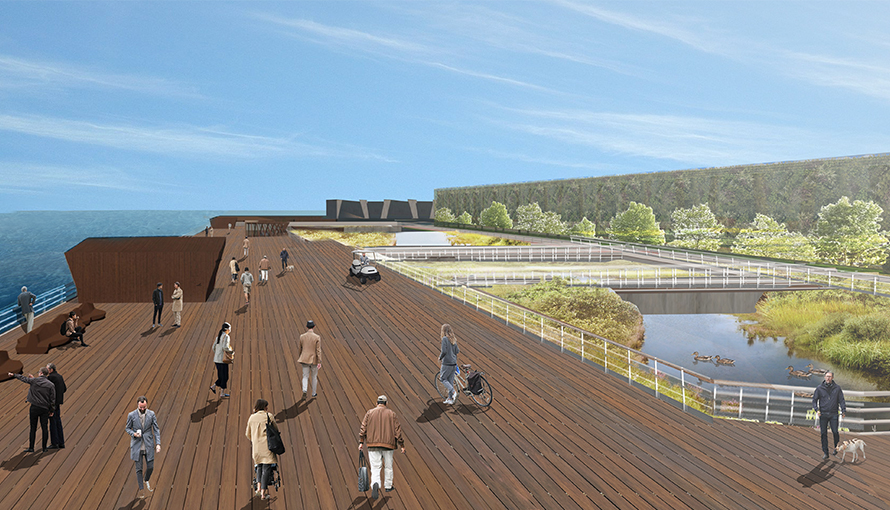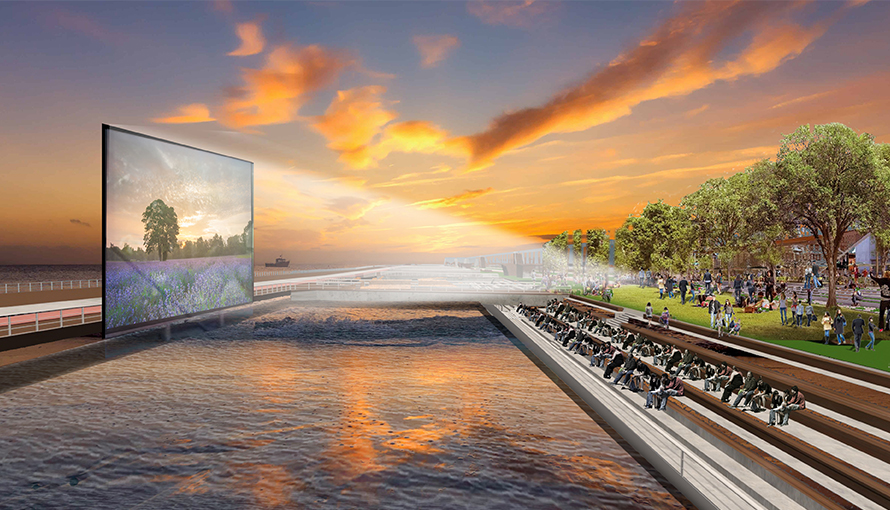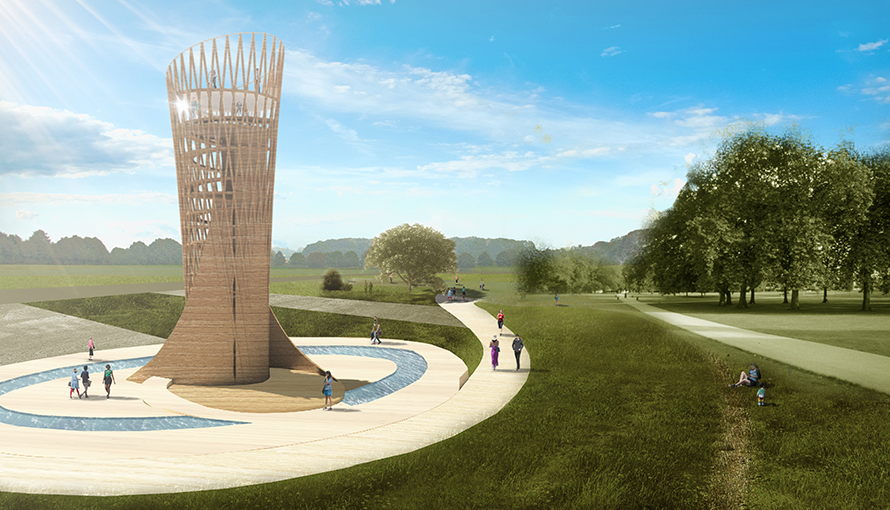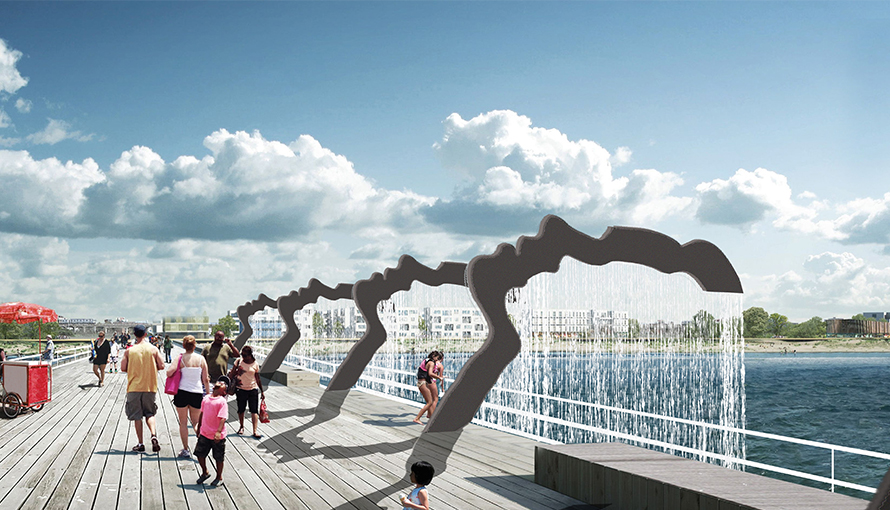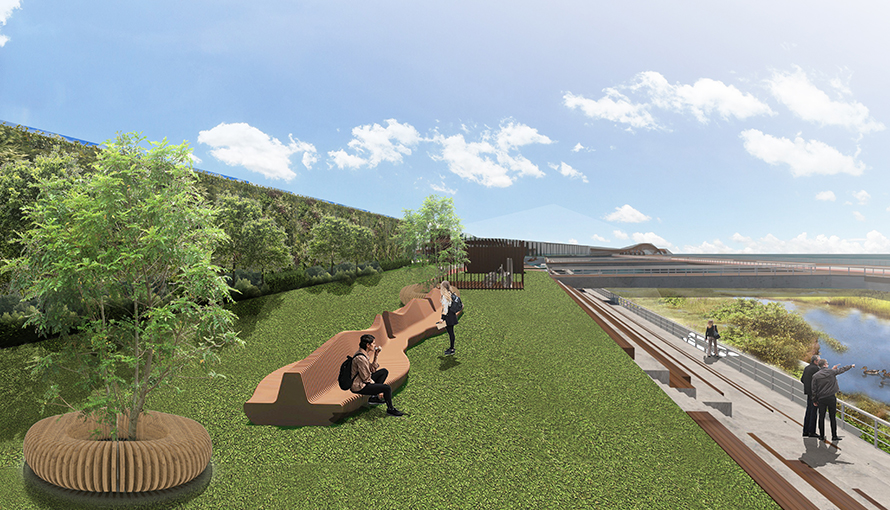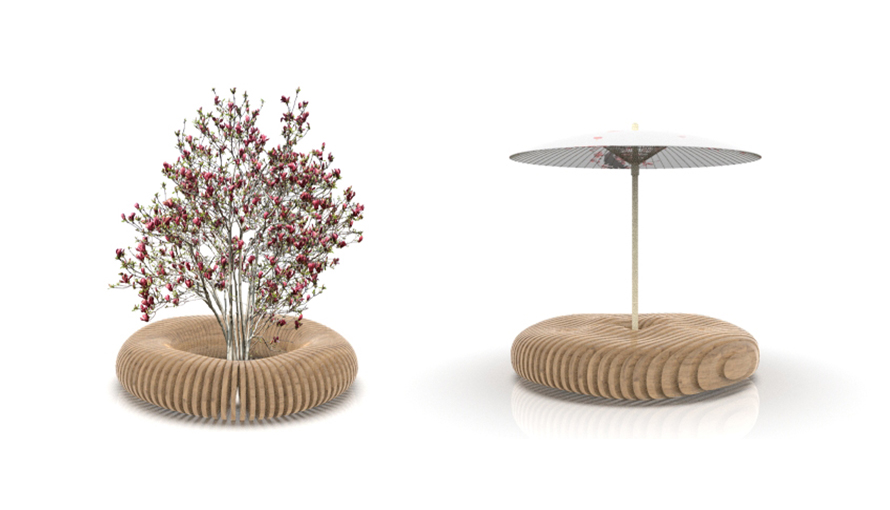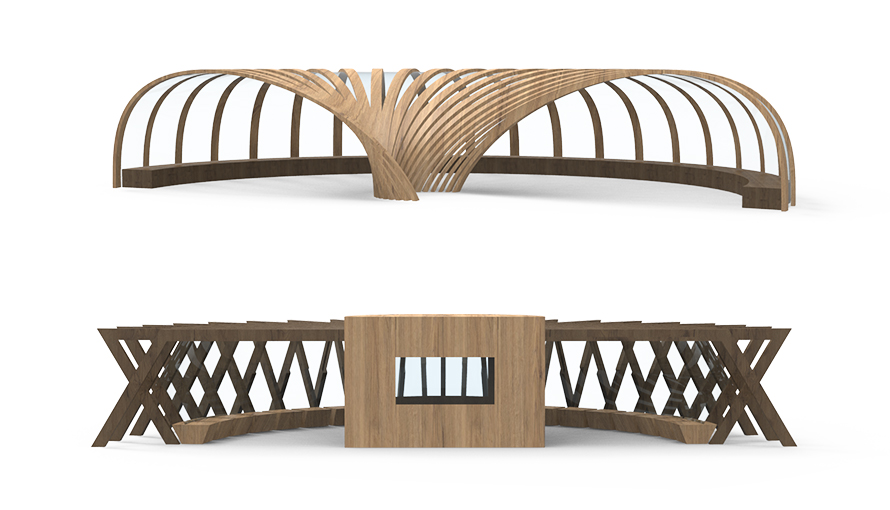 THE CHANG JIANG PARK LINE NANTONG RIVERSIDE
The concept is based on the Chang Jiang theme and on his journey from Tibet to the delta. The main concept is the
central promenade representing the river. Its tributaries lead to areas with different functions that represent the
places crossed by Chang Jiang. The water element is present in the different areas.
As for the containing perimeter wall, we decided to use a reflective material as a vertical coating that will create together with the surrounding nature
surprising optical effects along its entire length of the park.